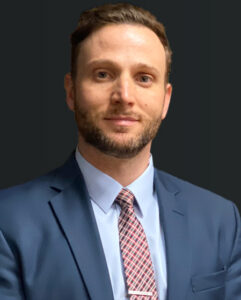 Ofer Barlev counsels clients on business, healthcare, real estate, and employment law matters. Mr. Barlev's transactional work includes reviewing, drafting, and negotiating a variety of agreements such as purchase and sale agreements, partnership and shareholder agreements, and commercial transaction agreements.  He also provides general business planning direction on selection, formation, organization, acquisition, sale, operation, and dissolution of business entities.  For regulated entities, he provides data privacy and security advice and training. For his real estate clients, he renders business and legal advice including guidance on purchase and sale, financing, joint venture, leasing, and dispute resolution.
Within healthcare law, Mr. Barlev advises health care professionals and institutions on operations, transactions, regulatory compliance, licensing, policies and procedures, patient privacy (HIPAA, HITECH, and CMIA), fraud and abuse (Stark Law, Anti-Kickback Statute, Civil Monetary Penalty, and False Claims Act) and security and cyber-security (state law and NIST).  He develops and implements compliance programs, drafts data privacy and protection policies, provides risk assessments, and handles Medicare and Medi-Cal disputes and reimbursement issues.
Within employment law, Mr. Barlev instructs employers on general employment practice requirements, employee handbooks, policies and procedures, workplace and consumer privacy (California Consumer Privacy Act, California Invasion of Privacy Act, and California Electronic Communications Privacy Act), employment agreements, independent contractor agreements, and vendor agreements.
Prior to joining Citron & Deutsch, he worked for the largest public health district by area in the state of California, one of the country's leading dental business support organizations, a large medical group, and a managed care organization that provides health insurance to individuals through government programs.  He received his J.D. from the University of San Diego School of Law where he served as an editor of the Journal of Contemporary Legal Issues and a published contributor for the California Regulatory Law Reporter.  During law school, he interned with the U.S. Equal Employment Opportunity Commission, the U.S. Department of Veterans' Affairs, and the San Diego County District Attorney's Office – Economic Crimes Unit.
Mr. Barlev is a Certified Information Privacy Professional by the International Association of Privacy Professionals.  He is also Certified in Healthcare Compliance and Healthcare Privacy Compliance by the Health Care Compliance Association.
University of California, San Diego: B.A. Interdisciplinary Computing; Economics Minor
University of San Diego School of Law: J.D.
Bar Admission: California
Email: [email protected]